You've picked out the venue, the caterer, the tables, the chairs and even the dress for your Jacksonville wedding. However, there's so much more that goes into your wedding than just the normal things. When you realize you need to rent wedding supplies, you need United Rent-All.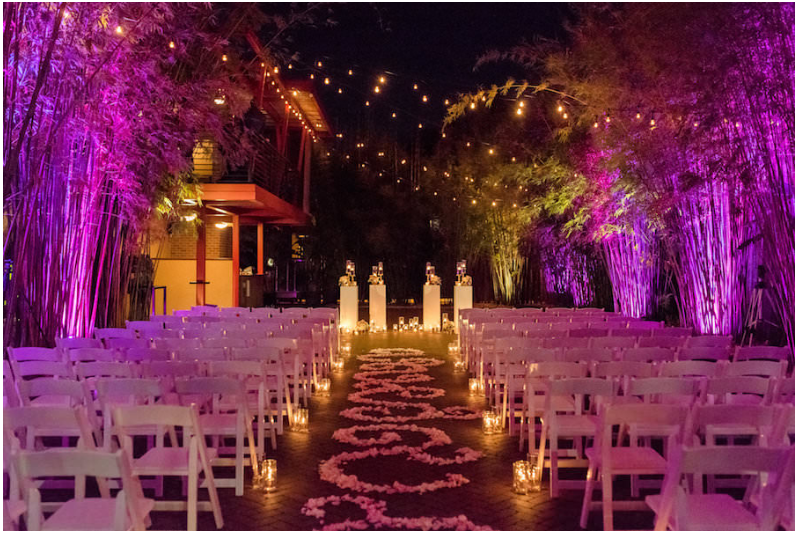 Call us Today at 904-771-3300
Need help understanding what all you'll need for your event? Call us for help in the Jacksonville area.
"The United Rent-All Team was absolutely phenomenal, from discussing a quote, to set up and take down. I used them for my mom's celebration of life and was referred to them by a dear friend. Great communication, very punctual, excellent customer service. Will definitely be using them for future events. Thank you United Rent-All Team for making an extremely difficult and heart breaking event for me so much easier. Your compassion and professionalism was greatly appreciated."
- Lena inez santiago
"Our daughter's wedding had to be moved to our backyard due to COVID-19 restrictions. Chris and his crew came through like all-stars from stat to finish!! They were able to provide us with everything we needed to put on a first class wedding/reception for 50+ guests and everyone had a great time (Most of all, our daughter had the wedding of her dreams). Tents, tables, chairs, wedding arch, dance-floor, lightning, even drapery to provide privacy from neighbors. They were a one-stop shop and accommodated every request up to the very last minute! Professional, respectful, and always on time. Couldn't have ask for better!"
- Jeff Fingland
"United Rental did a great job adjusting to our needs for a big charity event. I was impressed with the services they provided and the professionalism of all the personnel I came in contact with, to include the office managers and the setup and removal crew that came to the office. I will definitely use them again for future events!"
- Mary Moody
"Great rental experience. I had never had a tent before and the crew at United Rent - All helped me out. They were patient in answering all of my questions and were always very quick to answer my emails. Their prices were the best in town that I found and the customer service was the best. When the guys came out to put up the tent, they had it up so quickly and were so nice. Thanks for a great wedding guys! Highly recommended."
- Chris James
"United Rent All (Mike and the crew) has consistently provided excellent service...with a smile! We sponsor an annual event serving over 3,000 persons and they deliver on time, set-up hassle free quality products year after year. Happy to continue doing business and quick to recommend!"
- Karen Richardson