Every classy event needs the right linens. Whether you're planning a wedding, a gala, or another type of fancy event in Jacksonville, you need the right linens to make the chairs and tables look amazing. At United Rent-All in Jacksonville, we carry a large list of linens in different sizes, shapes, and colors. Call us today at 904-771-3300 to get started finding the right linens for you.
Match your wedding colors perfectly with our linens and watch as your event becomes an elegant ball. From standard chair covers to elegant ballroom chair covers, we have everything you need for your big Jacksonville event.
It doesn't matter if you simply need a few banquet cloths or you need a large selection of linen rentals, we have everything in stock and ready for you. When it comes to linen rental in Jacksonville, United Rent-All is your go-to choice. We offer several colors and sizes to fit your specific needs, including the current selection below: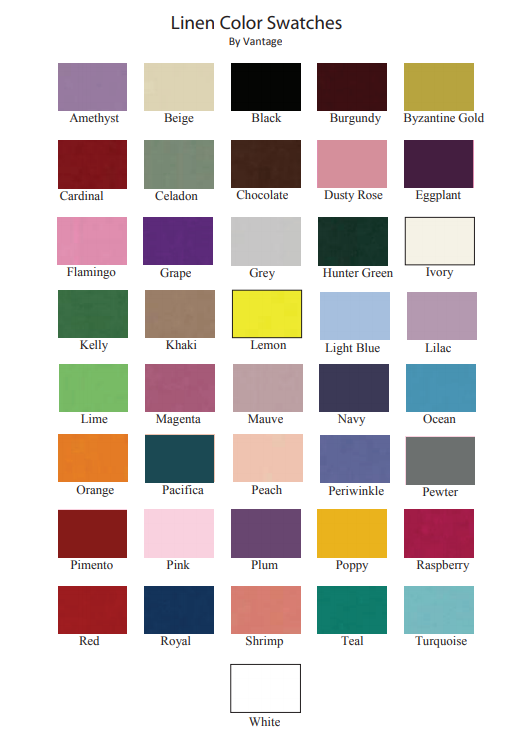 Bridge Cloth - 54 x 54 - $5.75
Bridge Cloth - 72 x 72 - $6.85
Banquet Cloth - 60 x 120 - $9.25
Banquet Cloth - 90 x 90 - $8.75
Banquet Cloth - 90 x 108 - $12.00
Banquet Cloth - 90 x 132 - $17.00
Banquet Cloth - 90 x 156 - $17.50
Napkins - 20" x 20" - $0.65
Table Skirting (per ft) - $1.15
(comes in 8.5 or 13′ lengths)
Table Runners 12" x 120" - $4.50
Chair Cover (Standard) - $2.50
Chair Cover (Ballroom) - $2.95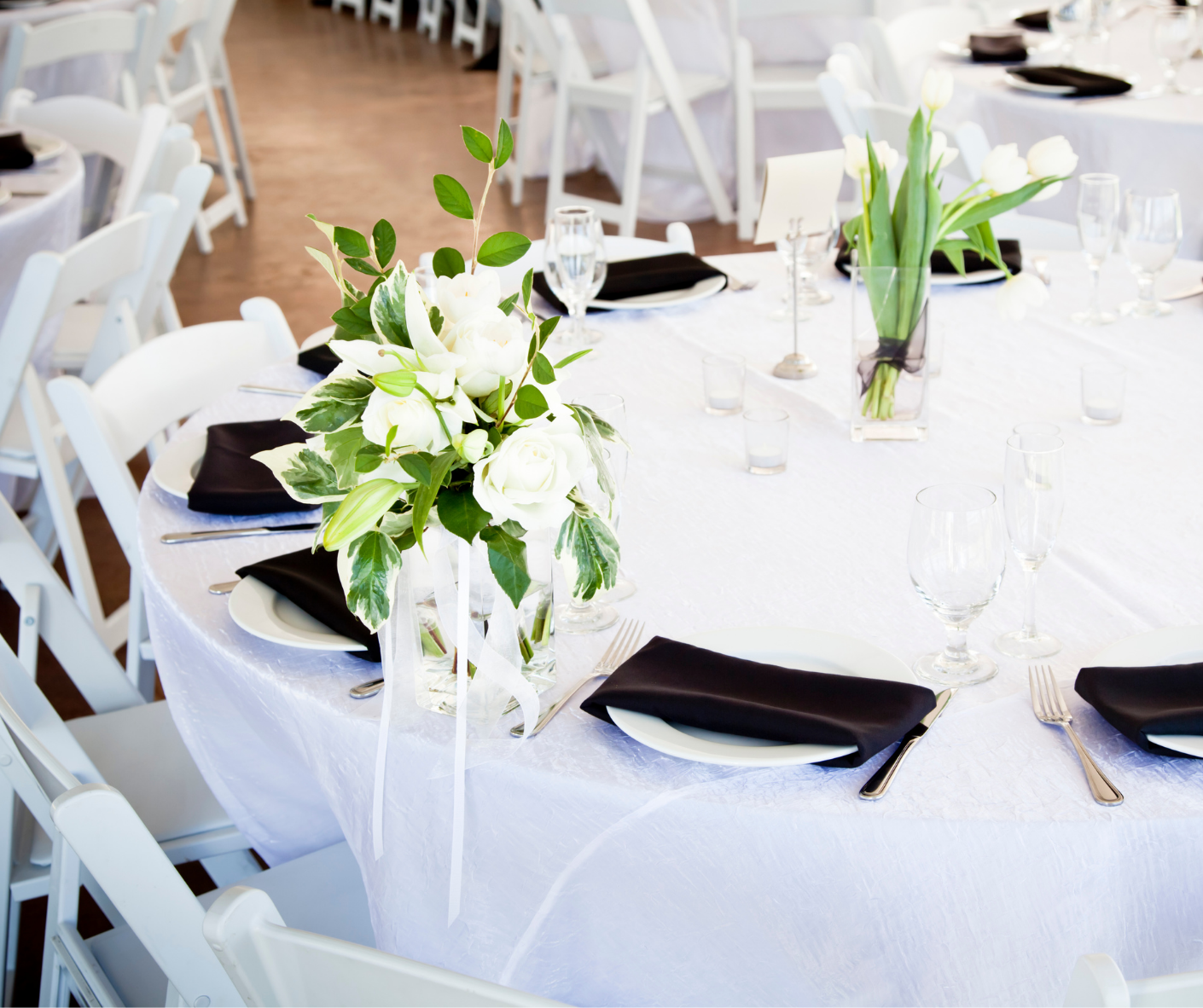 Looking to rent Linens?
Contact us today and one of our event professionals will follow up with you.
Address
4743 Blanding Blvd.
Jacksonville, Florida 32210