Whether you're throwing a large party or an intimate dinner party in Jacksonville, the right china and glassware will make a difference. At United Rent-All in Jacksonville, we offer several choices in china and glassware with everything from the dinner plate to the clear glass plate for salads or desserts.
Call us today at 904-771-3300 to start the process of planning your china & glassware.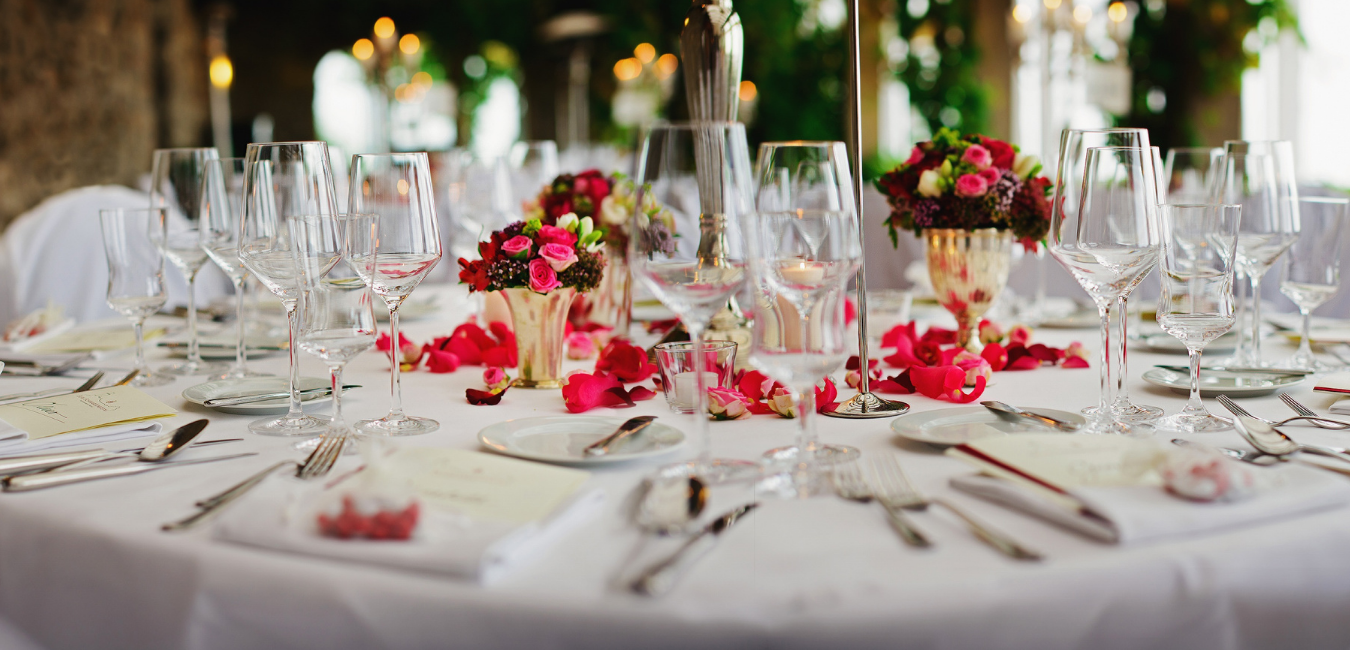 Call us Today at 904-771-3300
Let us help you find the correct china & glassware.
Find china rentals in jacksonville
Renting glassware gives you the ability to serve more people and enjoy your event. Even if you're event is smaller, having the right china and glassware will help to make it elegant. Of course, you also need the right flatware to go with your plates and glasses. Rent all the items you need for a larger event or a small sit down dinner from your local Jacksonville event supplier.
At United Rent-All, we handle all your glassware rental and china rental needs. We provide several different options to give you the perfect items to match the type of event you're planning in Jacksonville. Whether you're having a wedding reception in a barn and you need mason jars or you're throwing a fancy cocktail party and you need wine glasses, we've got you covered.
Renting from United Rent-All will give you access to everything you need for your event. We offer more than 20 years of experience in the industry and we will go the extra mile to ensure your event is special. Contact us today and find out about the many china and glassware rental options we offer in Jacksonville, FL.
Looking to rent china & glassware?
Contact us today and one of our event professionals will follow up with you.
Address
4743 Blanding Blvd.
Jacksonville, Florida 32210